7 Lakes Wilderness Camps - Testimonials
Here's what a few of our customers have had to say about us.
Have a testimonial of your own to share?
Send a Testimonial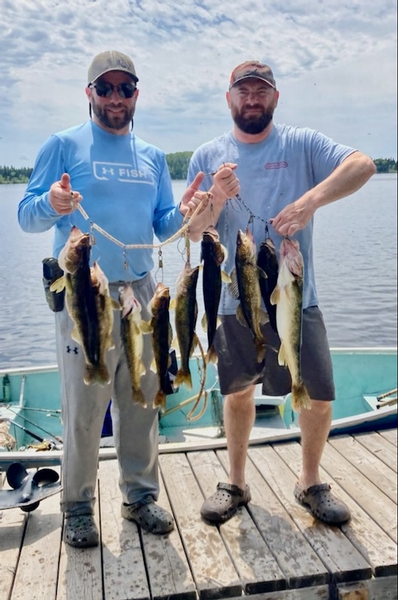 June Albany River Fishing Trip
Hi Brad and Helen,
Thank you for the fishing opportunity at the Albany river outpost. I appreciate you catching up with us on the road, that was thoughtful.
We booked the June dates in hopes of catching a few brook trout. In doing so are 2 biggest concerns fishing a river system was high water and bugs. Unfortunately, we experienced both. We know you had no control over that. The water was so high that it was right up into the bushes, there was no shoreline to speak of and no opportunity to use the portage. We tried but the water was way to fast and risky. We found the path down by the outlet but it was also under water in spots.
Putting that aside we did catch walleyes and pike, no brook trout though.
We spoke a bit on the motors but to fill in some details. The crew before us told us that Mercury #22 was the best motor but they broke the pull rope. I used the Mercury #23. At the beginning it kept cutting out while trolling. Then, 2-3 days in the high speed went on it. So, we switched it out for one of the Yahama motors. Both the Yahama and Mercury motors were 9.9 hr, but I have to tell you that the Yahama motors are so much slower than the Mercury's. So, we worked on Mercury #22 to fix the broken pull rope and got it functional.
Just to let you know, the hose for the shower also sprung a leak. When we looked at it, it was in bad shape and had many previous holes. We cut the bad sections out, reducing the length of the hose but got it temporarily working, but it really needs to be replaced.
In conclusion, despite the mosquitos and high water, we still had a good time. I did want to send you a few pictures of our trip.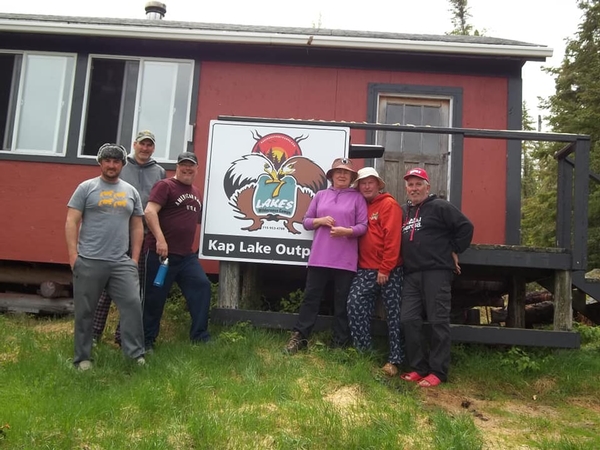 Keith Ball
Ontario Fishing Lodge
We had a great week on Kap Lake last week. Fishing was fantastic. The cabin was rustic but adequate. Good friends make the trip enjoyable. Thank you Ritchie Lilly, Sheila Johnson, Wayne Beaton, Dan Chabot, Daryl Reynolds and especially Brad and Helen Slagel.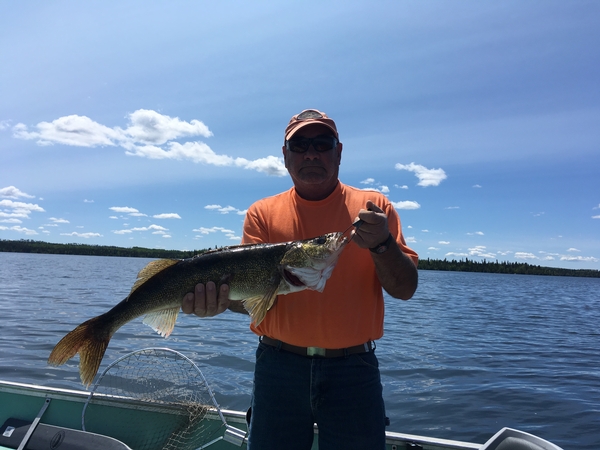 Wayne
Monster Ontario Walleye
Thanks, had a great time.
Wayne
Size 29 inches, 6 and half pounds
Send us a Testimonial
To our past clients: We appreciate your comments and if you would, fill out the form with comments and a photo about your experience at 7 Lakes Wilderness Camps. Fields marked with * are required. Please enter the Name field how you want your name to read on our website (Examples: John Doe, J. Doe, John D., John Doe Corporation).