Kagianagami Lake Outpost - Ontario, Canada
A 60-minute flight north of Nakina is Kagianagami Lake. Most refer to it as Kag Lake. Our camp is located at the north end in the narrows between Kag Lake and the outflow of the Opichuan River.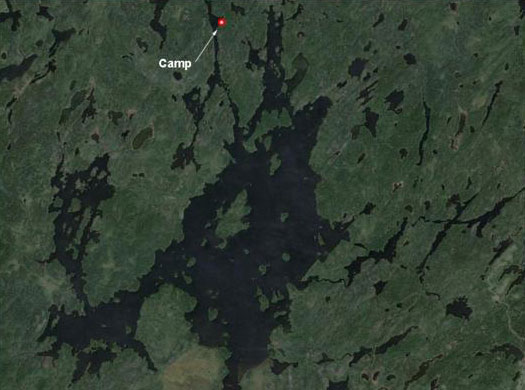 About Kagianagami Lake (Kag Lake)
With Kagianagami Lake being a cold deep lake it maintains a conducive water temperature for the Brook Trout all season as it outflows via the Opichuan River just past our camp.
Max Depth: 325 feet
Shoreline: 187 miles
Area: 217 square miles
Fish Species: Walleye, Lake Trout, Northern Pike, Brook Trout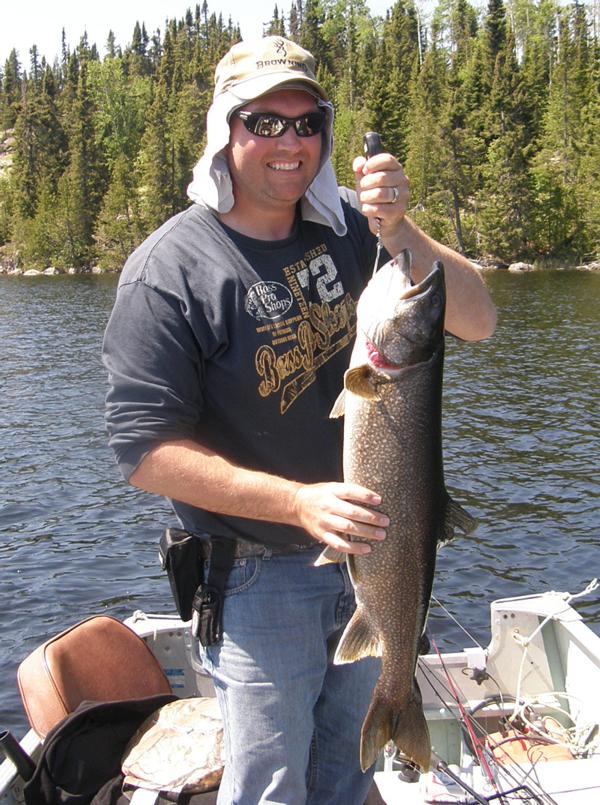 Fly-In Fishing
Kag Lake is an awesome fly-in outpost lake if you like Big Walleyes, Monster Northern Pike, Gigantic Lake Trout, and nice Brook Trout.
Walleyes - Walleyes in the lake average over 3 pounds and there are lots of big ones over 10 pounds. There are spots between the islands where you will catch one Walleye after another but generally, they are smaller in the 1 to 2-pound range. If you don't mind catching fewer Walleyes but want big ones that are consistently in the 3 to 5-pound range with much bigger ones thrown in, then you need to put on some Perch-colored Rapalas or Thundersticks and troll down the shore on the west side of the lake. If you are farther than 20 feet from shore you will catch nothing. In Kag Lake, the Walleyes are right up against the shore in spring, summer, and fall. The reason is Kag Lake is 300 feet deep and 30 feet from shore it's already 50 feet deep. You can also cast jigs at the shore and literally drag them off the rocks into the water. The Walleyes are right at the rocks. Actually, Walleyes in this lake act more like Smallmouth Bass.
In the evening the big massive females come out of the deep water and right up into the narrows by the camp. About 30 minutes before dark head to where the narrows meet the lake. If you troll very slowly with a Blue J-11 Jointed Rapala in about 3 to 5 feet of water along the shore or across the mouth you will hammer some trophies. Right at dark until about an hour after dark, you should catch a few in the 6 to 10-pound range, and don't be surprised if you hook into something bigger. There are 20-pound Walleyes in this lake.
Brook Trout - If your group targets Brook Trout you will do quite well.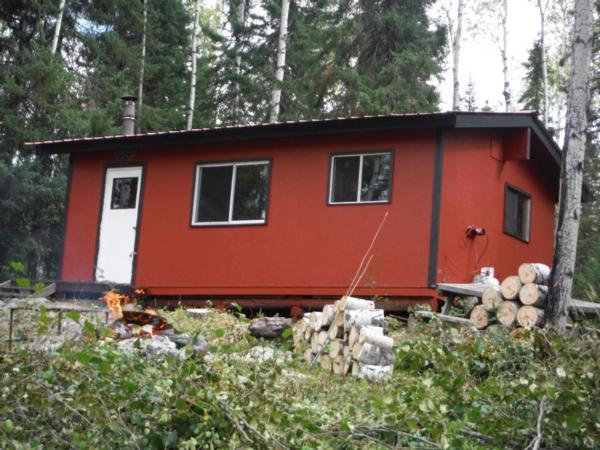 Overview of the Cabin
The cabin has 6 beds and is fully equipped for housekeeping with a propane stove and fridge as well as all the pots, pans, and dishes you will need. There is a wood-burning stove for heat. We now have a shower, running water at the sink, and electricity at camp as well as new Yamaha 4 stroke 9.9 hp motors.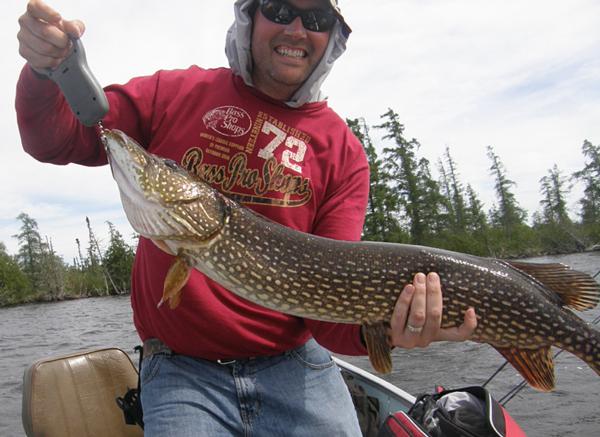 Equipment List
Electricity via generator/electric lights
Shower and running water at the sink
Propane fridge and stove/oven
Propane grill and fish fryer
Kitchen cookware and dining ware
14 ft. boats w/swivel seats, 9.9 hp. Yamaha 4-stroke motors, anchors, paddles.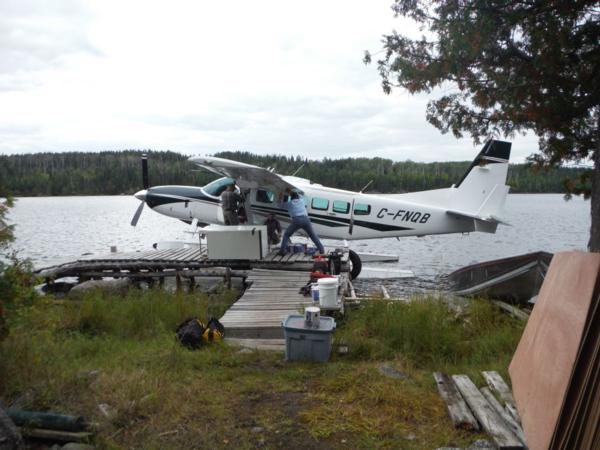 Booking & Reservations
Kagianagami Lake Outpost has a max occupancy of 10. If you would like to reserve the Kagianagami Lake Outpost for your fishing group, please click the link below or give us a call at 7 Lakes Wilderness Camps to speak with Brad or Helen.