Ara Lake Outpost - Ontario, Canada Fishing Lodge
Ara Lake is around a 30-minute flight northwest of Nakina and one of the top walleye fishing lakes in Ontario.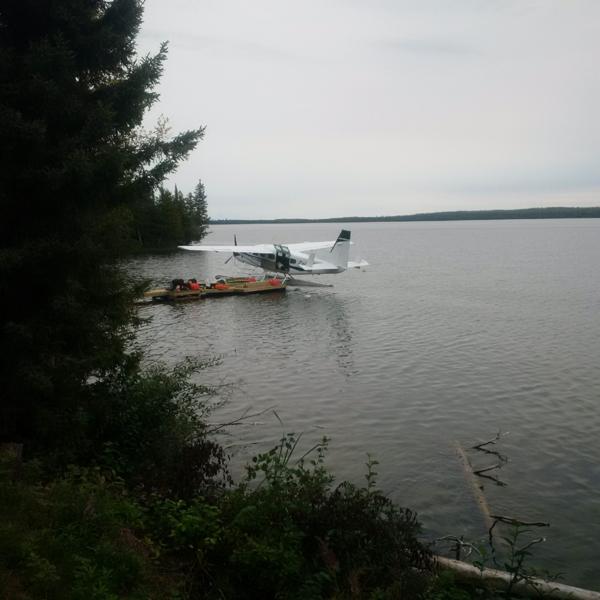 About Ara Lake
The cabin is strategically located so that it's just a short boat ride to Meta Lake, where the fishing is almost as good as Ara Lake. Ara Lake has been producing a lot of northern pike and its walleye fishing seems to get better every year.
Max Depth: 50 feet
Shoreline: 43 miles (not including Meta Lake)
Area: 115 square miles (not including Meta Lake)
Fish Species: Walleye, Northern Pike, Perch, Whitefish
Best Known For: 100 walleye days and northern pike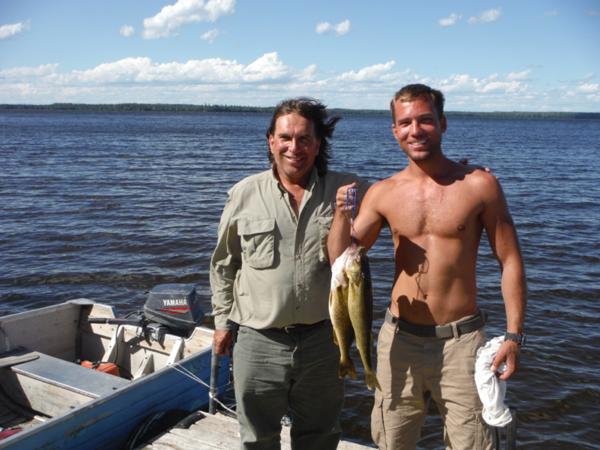 Nakina Fishing Lodge
Fly-In Fishing Lodge Ontario
On Ara Lake, you will find spots where there is non-stop walleye fishing action for hours and many guests tell us they have caught 100 walleyes in a day. There are trophy walleyes in the lake and each year guests frequently catch walleyes over 10 pounds. The most common size walleye is in the 16 to 24-inch range. Not as common are the 25 to 32-inch walleyes but many guests catch a few in this size range during a week of fishing. The biggest walleyes are usually caught first thing in the morning, at dusk, and after dark.
There are nice size northern pike in Ara Lake and most groups will reel in a 15 to 20-pounder during the week. Once in a while, an extraordinary fish over 25 pounds gets caught and released. Your chances at a big pike increase if you target them. Jumbo perch and whitefish are also available in great numbers on Ara Lake.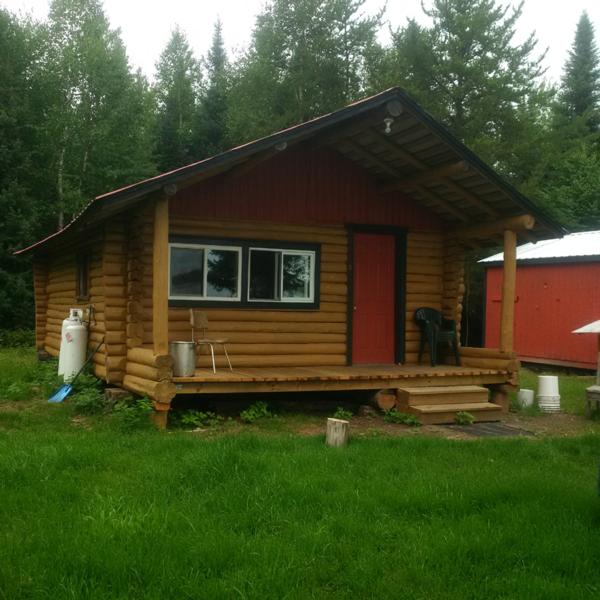 Ara Lake Outpost
The Fishing Cabins
As far as most fly-in outpost cabins go, the cabins at Ara Lake are very nice. The fishing lodges were built with logs using a traditional saddle notch construction. A lot of work went into making such a solid structure. There are two cabins at Ara Lake fully equipped for housekeeping. We have also placed brand new non-slip metal stairs from the dock up to cabin level to make it much easier for people with physical challenges to get between the cabins and the boats.
In the Fall of 2015, we did a very attractive remodeling of the main cabin this summer and a general sprucing up of the whole camp. We also built a new dock with a floating system for convenience with loading/unloading planes. We built a new central shower room attached to our storage building, which is very roomy and nice.
Both Ara Lake lodges are fully equipped with propane lights, a propane stove, and a refrigerator. There are pots, pans, dishes, coffee pots & cups, strainers, stove-top toasters, cutlery, can openers, and everything else you need. The beds are bunk beds with mattresses. You need to bring your own pillow, sleeping bag, and bedroll cover. There is also a large kitchen table with benches and chairs. In the center of the cabin is a wood-burning stove for heat. There is a small generator capable of running indoor electric lights and charging the battery system, which runs an electric water pump. The pump sends water to the kitchen sink or the shower. The water is heated by a propane "on-demand system". It cost a fortune to fly propane into the camps so an energy-efficient system needs to be used. By mid-June, most guests go swimming to get clean.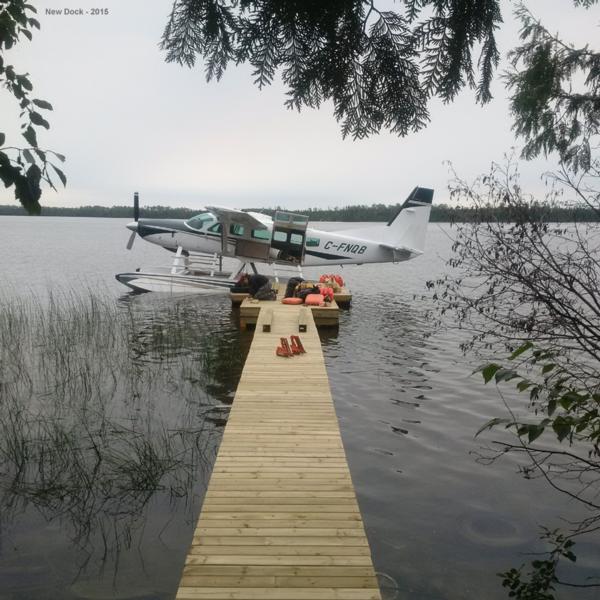 Equipment List
Electricity via generator/ electric lights
Shower and running water at the sink
Propane fridge and stove/oven
Propane grill and fish fryer
Kitchen cookware and dining ware
14 ft. boats w/swivel seats, 9.9 hp. yamaha 4 stroke motors, anchors, paddles.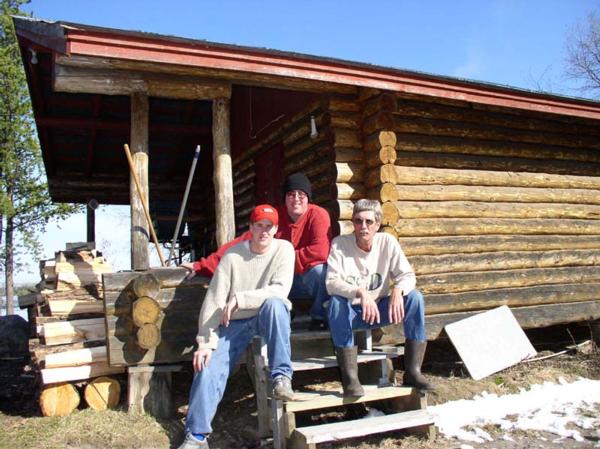 Booking & Reservations
Ara Lake Outpost has a max occupancy of 10. If you would like to reserve the Ara Lake Outpost for your group, please click the link below or give us a call at 7 Lakes Wilderness Camps to speak with Brad or Helen.