Marshall Lake Outpost - Ontario, Canada
A short 35-minute flight from Nakina Airport is our Marshall Lake Outpost.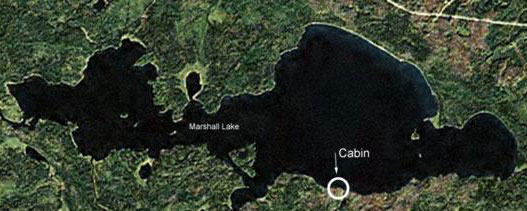 About Marshall Lake
Marshall Lake is another top Walleye and Northern Pike lake. The fishing for Walleye is just as good as Ara Lake. You will find points and weedy areas where it's just one Walleye after another.
Max Depth: 30 feet
Shoreline: 37 miles
Area: 85.6 square miles
Fish Species: Walleye, Northern Pike, Perch & Whitefish
Best Known For: Lots of Walleyes & Big Walleyes & Big Northern Pike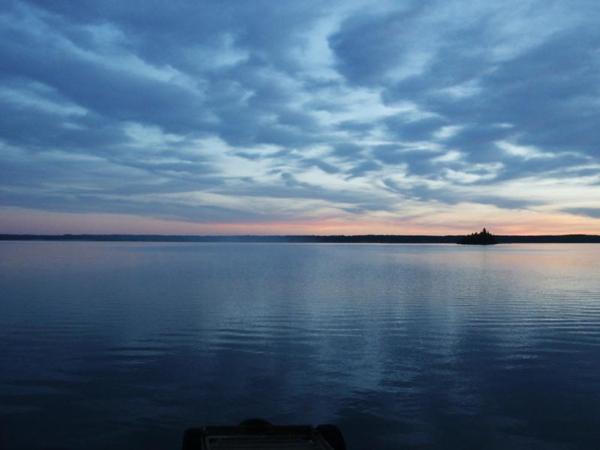 Fly-In Fishing
This is a lake where if you really wanted to you could pull in 100 Walleyes per day. You must remember you are on vacation so it's necessary to relax a little. Some guests have reported that when you drop your jig straight down beside the boat it never hits the bottom. The Walleye are most commonly caught in the 16 to 24-inch range. There are plenty of 5 and 6-pound Walleyes caught as well. Most groups will reel in at least one exceptional Walleye over 10 pounds. Generally, the really big Walleyes are females and they hide in the deeper water during the day so first thing in the morning, at dusk, or at night is when most of the big Trophy Walleyes get caught.
Marshall Lake has a reputation for big Northern Pike. This reputation is justified by all the 20-pounders that get caught and released. As we have said on our other pages, when you have a lake with a high population of Whitefish, you have a recipe for Monster Northern Pike. If you target Pike, especially the weed beds along the shore right across the lake from the cabin, you should be able to pick up all kinds of Pike in the 2 to 7 pound range. The big Pike will be in the weeds as well but in Marshall Lake, they like to hang out off of points leading into bays where there are smaller Pike and Walleyes. They will also patrol around the hot Walleye areas. If you are Walleye fishing and all of a sudden the Walleyes stop hitting, put on a big spinnerbait because a large Pike has probably moved into the area and has the Walleyes scared.
There is a high population of Perch and Whitefish as well. The Perch in Marshall Lake get huge with many reaching ½ pound. The Whitefish also get huge. In the spring a lot of 3 to 7-pound Whitefish get caught while Walleye fishing with a few that are even bigger. Remember, with a sports license you can bring home 25 Perch and 11 Whitefish.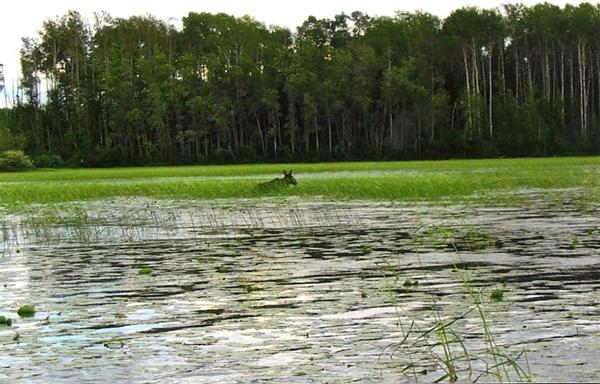 Fly-In Moose Hunting
In fall 2015, there was a huge Bull Moose shot at Marshall Lake in October by Danielle Culp who was hunting from our camp. The Moose had a 54-inch spread and is one of the biggest bulls to come out of our 7 Lakes Wilderness Camps.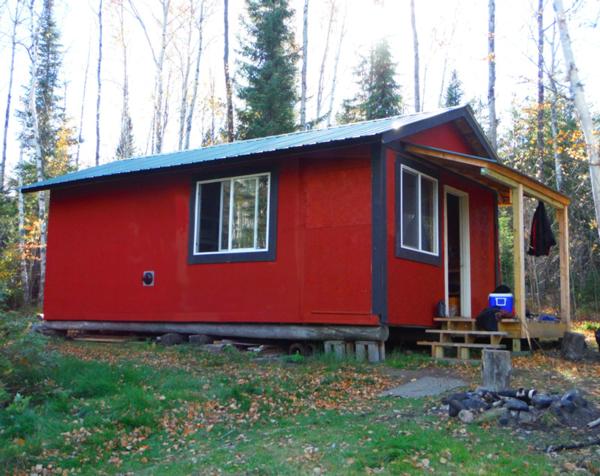 Overview of the Cabin
The cabin at Marshall Lake is dry, warm, and comfortable. It's fully equipped for housekeeping with propane lights, a propane stove, and a refrigerator. There are pots, pans, dishes, coffee pots & cups, strainers, stove-top toasters, cutlery, can openers, and everything else you need. The beds are bunk beds with mattresses. You need to bring your own pillow, sleeping bag, and bedroll cover. There is also a kitchen table with benches and chairs. Marshall has electric light and receptacle to charge batteries via generator power. Also, shower with running water and kitchen sink. There is no wood heat but do have a propane wall furnace. The cabin is up on top of a small hill and is a perfect vantage point to view the lake and the most spectacular sunsets. It's also easy to see the lights on in the cabin from the water if you are out trolling for trophy Walleyes at night.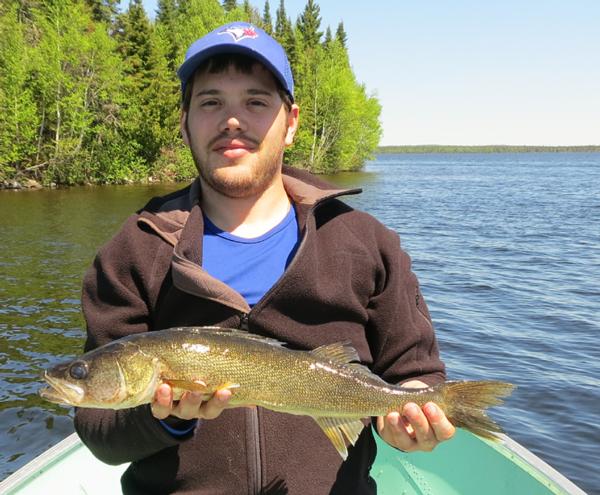 Equipment List
Electricity via generator/electric lights
Shower w/running water at sink
Gas grill and fish fryer
Propane fridge and stove/oven
Kitchen cookware and dining ware
14 ft. boats w/ swivel seats 9.9 hp. 2 stroke motors, anchors, paddles.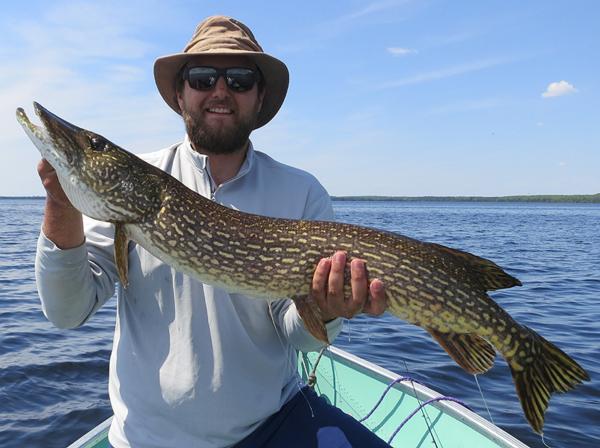 Booking & Reservations
Marshall Lake Fly-in Outpost has a max occupancy of 6. If you would like to reserve the Marshall Lake Outpost for your group, please click the link below or give us a call at 7 Lakes Wilderness Camps to speak with Brad or Helen.