Kapikotongwa Lake Outpost - Ontario, Canada
We have a camp on Kapikotongwa Lake, which most people call Kap Lake for short. The camp is a short 30-minute flight from Nakina Airport.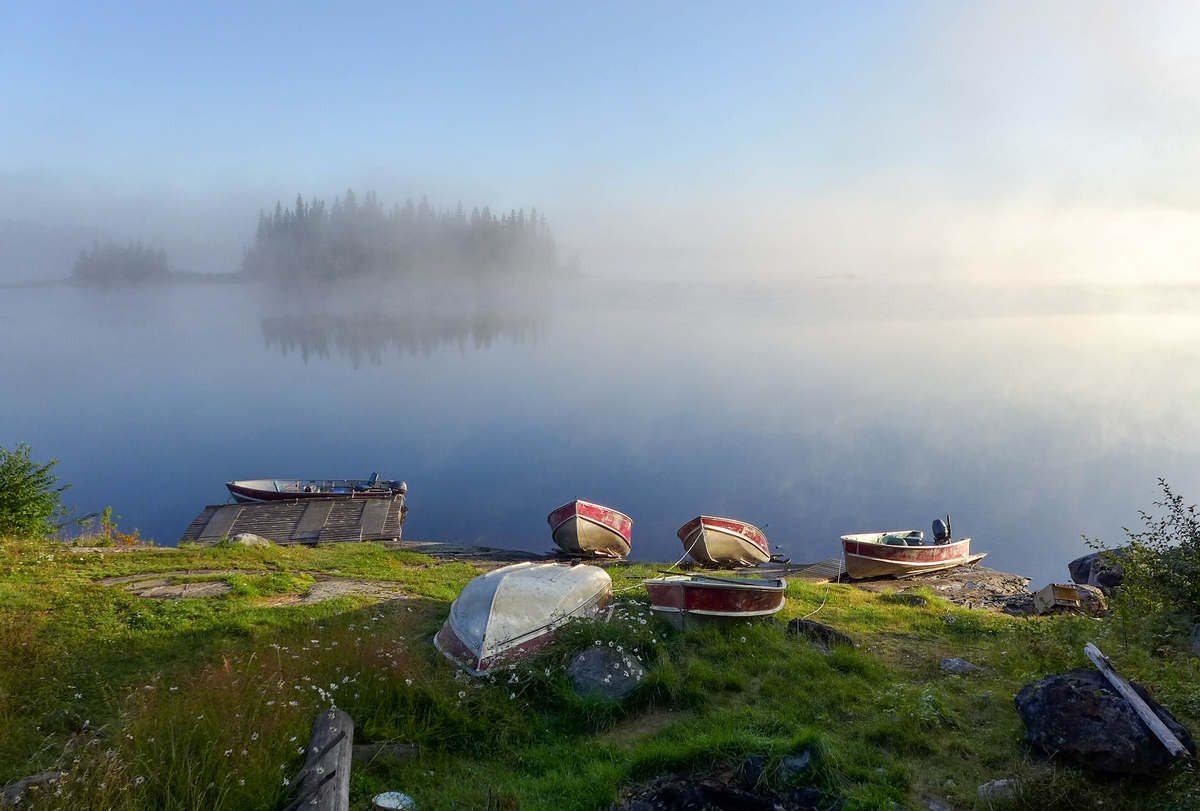 About Kapikotongwa Lake (Kap Lake)
This is one of the hottest Walleye lakes in Ontario. From the cabins, you have many miles to fish. The lake is connected to Tennant Lake and Melchett Lake, which gives out three top lakes to fish. All this water with its diverse structure and many weedy bays produces incredible numbers as well as big trophies.
Max Depth: 45 feet
Shoreline: 12 miles (not counting other lakes)
Fish Species: Walleye, Northern Pike, Perch & Whitefish
Best Known For: High numbers of Walleyes & Big Northern Pike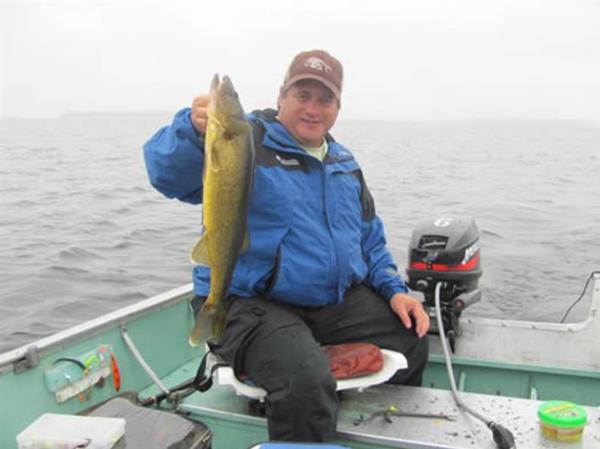 Fly-In Fishing
This fly-in lodge is a great option if you are looking for nonstop Walleye action. There are points and narrows on this lake where it's one Walleye after another all day. 50 to 60 Walleyes per day is a normal relaxing day of fishing. Guys who work hard can easily reach the 100 Walleyes per day mark. Like all fish, there are some days where the fish will not bite no matter how many fish are under the boat. But the possibility does exist even in the Walleye stuffed lakes of Nakina. The great thing about these lakes is the unusual number of Walleye in the 5 and 6-pound range. On occasion, Walleyes over 10 pounds get caught. The Walleye fishing in Kap Lake is non-stop enjoyment.
There is a high population of Perch and Whitefish in Kap Lake and the Pike gorge themselves on them and get big. This is a recipe for trophy Northern Pike. Northern Pike are common in the 4 to 10-pound range and throughout the week guests should catch a few big Northerns in the 35"+ range. Tons of trophy Northern Pike get caught by guys that are Walleye fishing. Guests who target Northern Pike have a chance of getting something really big. Most Pike fanatics know that the lakes with the biggest Northern Pike are lakes with Whitefish. Whitefish are oily and easy to swallow. This high-fat protein meal enables the Pike to grow fast and get huge. Whitefish are also deepwater fish. The Monster-sized Northern Pike will hang out along ridges around 15 to 20 feet deep and use this ridge as a base for their deepwater Whitefish attacks. If you are not hitting Pike in the shallows try deeper.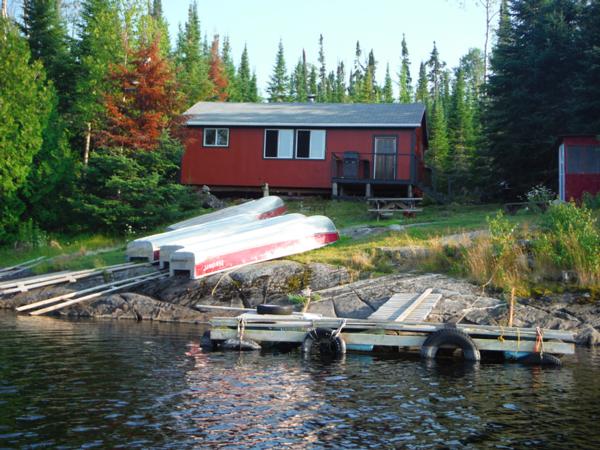 Overview of the Cabin
The cabin sleeps 8 and is fully outfitted for housekeeping with a propane stove and refrigerator. The kitchen is equipped with a pot, pan, dishes, and cutlery. A small generator provides electricity for lights and charging batteries, and both the shower and sink have running water.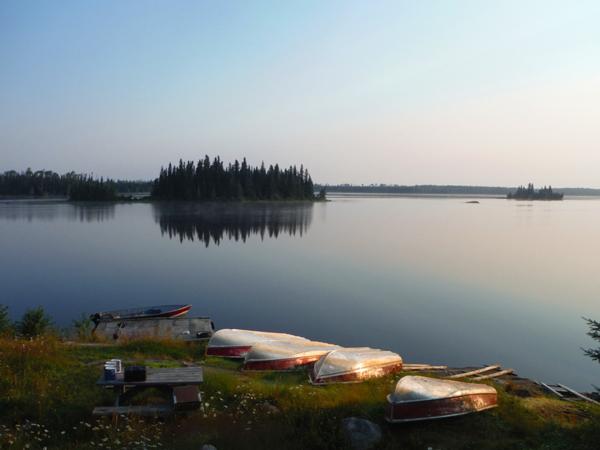 Equipment List
Electricity via generator/electric lights
Shower w/running water at the sink
Propane fridge and stove/oven
Propane grill and fish fryer
Kitchen cookware and dining ware
14 ft. boats w/swivel seats, 9.9 hp Yamaha 4-stroke motors, anchors, paddles.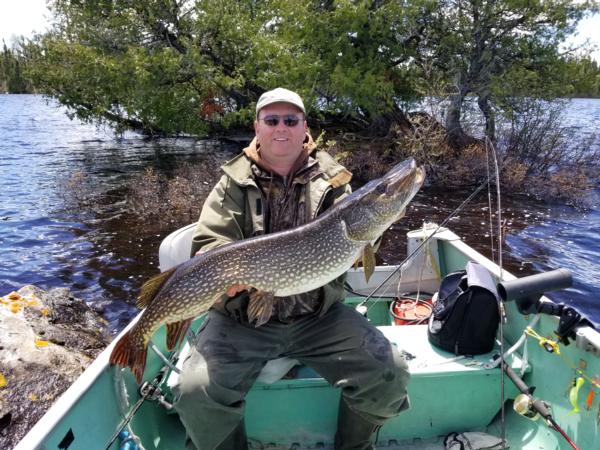 Booking & Reservations
Kapikotongwa Lake Outpost has a maximum occupancy of 8. If you would like to reserve the Kapikotongwa Lake Outpost for your group, please click the link below or give us a call at 7 Lakes Wilderness Camps to speak with Brad or Helen.