Ontario Fishing
We have Ontario fly-in fishing outpost camps on lakes north of Nakina (now Greenstone Township) and in the heart of the best fishing region of Ontario. The secluded fly-in fishing lakes area and famous rivers offer incredible fishing and spectacular views.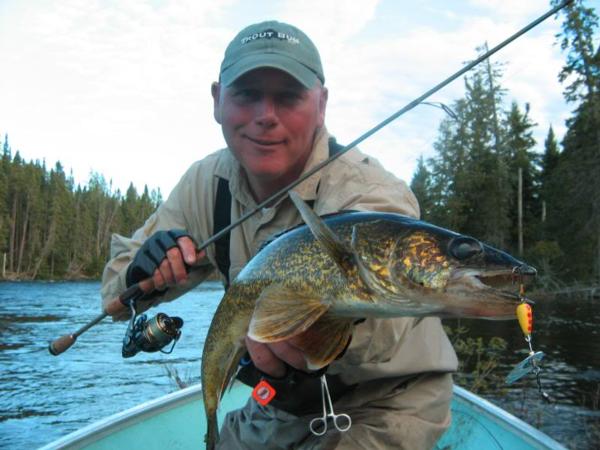 Multiple Fishing Adventures in Ontario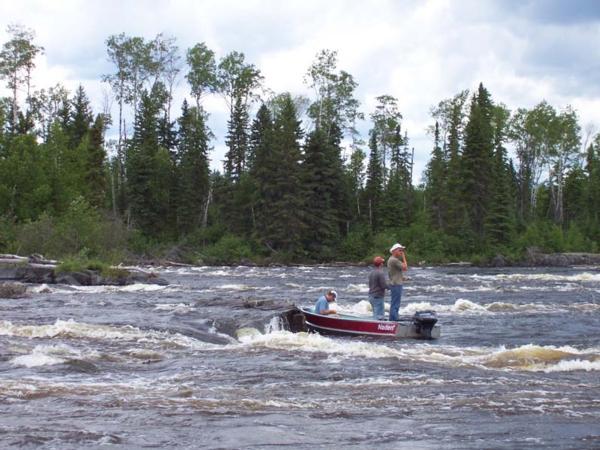 Boats, Motors & Safety
Our boats are 14-foot deep-&-wide-hull Nadens, which is Canada's version of the Lund. They are very sturdy and roomy and are built with extra tough swivel seats with backs. There is also a 14-foot Naden portage boat down below the first out-flow rapids at Dusey.
Most motors are new Yamaha 9.9hp 4-strokes. Some camps have 2-stroke Mercury or Yamaha motors. We try to keep one brand at one camp.
By law, all boats are required to have a safety kit with floating rope, a waterproof flashlight, and a whistle. The boats are also equipped with anchors, paddles, and bailing can.
Recipes
Nobody knows how to cook Walleye better than professional fishing guides and people who are experienced Walleye Fisherpersons. Good thing we believe in sharing!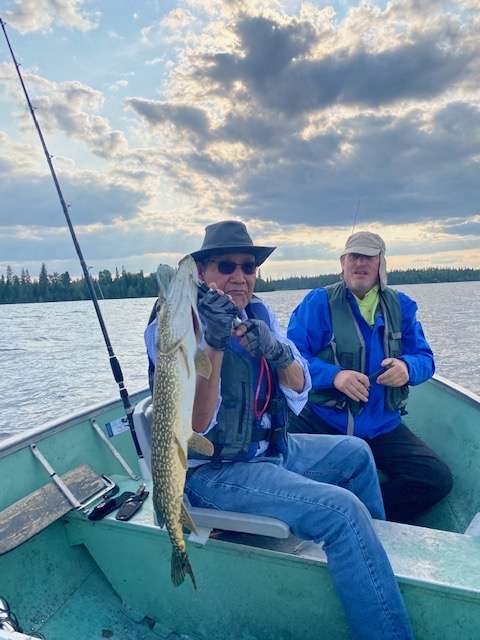 Area Lakes
Ara Lake - Secluded fly-in lake, which has unbelievable fishing for Walleye and Northern Pike.
Marshall Lake - Secluded fly-in lake, which has unbelievable fishing for Walleye and Northern Pike.
Dusey Lake has incredible fishing for Walleye and Northern Pike with outstanding Brook Trout (Speckled Trout) fishing.
Teabeau Lake is a widening of the Albany River and is stuffed with trophy walleyes and monster northern pike and is known to have the best brook trout (speckled trout) fishing in Ontario.
Kagianagami Lake - Kag Lake is an awesome lake if you like Big Walleyes, Monster Northern Pike, Gigantic Lake Trout, and nice Brook Trout.
Kapikotongwa Lake - We have a camp on Kapikotongwa Lake, which most people call Kap Lake for short. This is one of the hottest Walleye lakes in Ontario.
Wayner Lake - The river is constantly supplying the lake with fresh water and food along with providing perfect spawning habitat.