Wayner Lake Outpost - Ontario, Canada
Wayner Lake brings non-stop Walleye and Northern Pike action as well as fishing for Sturgeon and Whitefish. This lake has produced Northern Pike over fifty inches. The cabin sleeps, 4 people.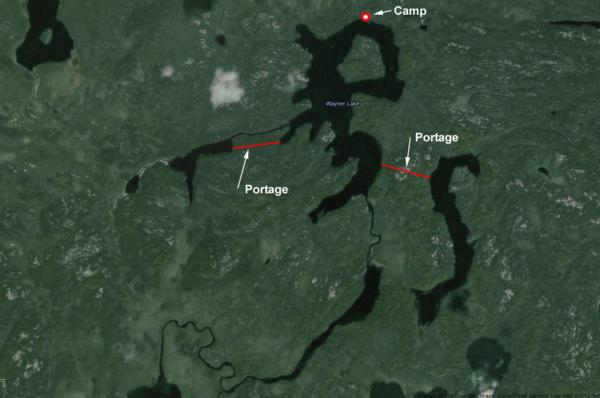 About Wayner Lake
About Wayner Lake
Wayner Lake is a fabulous fishing lake. It's stuffed with walleye, northern pike, whitefish, and sturgeon. It was traditionally used only as a Moose hunting camp and has been left as a lake that is practically un-fished. You can expect to find fishing just as good as it was a hundred years ago. The fishing in this lake is so good that we want to keep it that way so the lake has been designated as a catch-&-consume only lake. That means you can catch and eat as many fish as you want while staying at the cabin but you cannot take fish home with you.
Wayner Lake is just north of the Ogoki Reservoir and the Sketch River, which runs through the lake, flows into the Ogoki River. The river is constantly supplying the lake with fresh water and food along with providing perfect spawning habitat.
Max Depth: 25 feet
Shoreline: 18 miles
Fish Species: Walleye, Northern Pike, Sturgeon & Whitefish
Best Known For: Non-Stop Walleyes action, Monster Northern Pike over 50"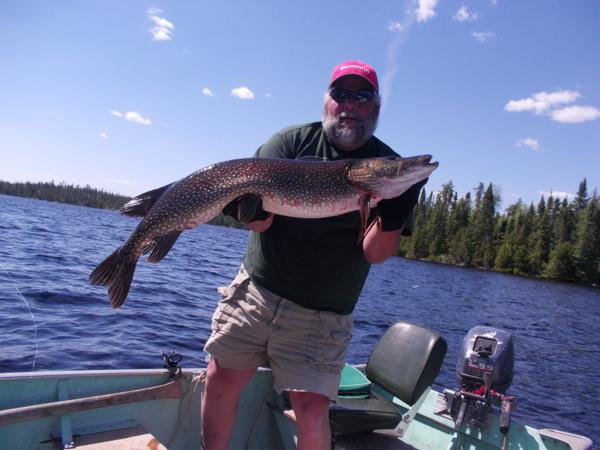 Fly-In Fishing
Walleyes average around two pounds but during a day of catching fifty to one hundred fish, you should get a few Walleyes over five pounds. During a week of fishing, you will catch a few in the six to eight pound range and a few lucky guests will catch trophies over ten pounds.
Wayner Lake is deep enough to hold large populations of Whitefish. Massive Northern Pike migrates through the river to the lake to feed on them. This lake has a good population of pike but its claim to fame is the availability of giants. You should catch a fair amount of Northerns in the five to ten pound range if you are targeting them and maybe a twenty pounder sometime during the week. There have been Northern Pike over twenty-five pounds caught and released in this lake.
There are Sturgeon and Whitefish in the lake. Whitefish can be taken with tiny jigs or in the early spring they can be taken on the surface with a fly. Whitefish can get up to five pounds. Sturgeon are night feeders. They usually hide in the deep during the day and at night go up into the river or along the shore to feed. They are most common in the forty to eighty pound range. There have been Sturgeon caught in the Ogoki River that has exceeded one-hundred and fifty pounds. You just need to cast out bait at night and let it sit on the bottom while you enjoy a campfire.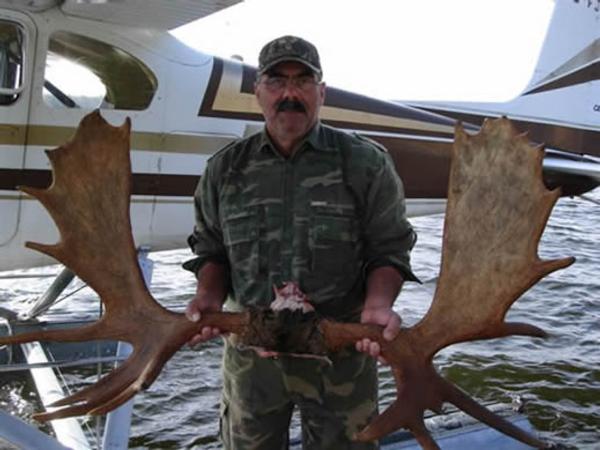 Fly-In Moose Hunting
Wayner Lake camp is an ideal area for Moose hunting. The riverbanks and lake shores have a lot of Moose feed. (WMU 17).
Overview of the Cabin
This fly-in Ontario fishing lodge is well equipped for groups of up to 4.
NEW: 12v Solar power for lights, shower, running water at the sink
Number of Cabins: 1
Max Occupancy: 4 people
Flight Time: 50 minutes north of Nakina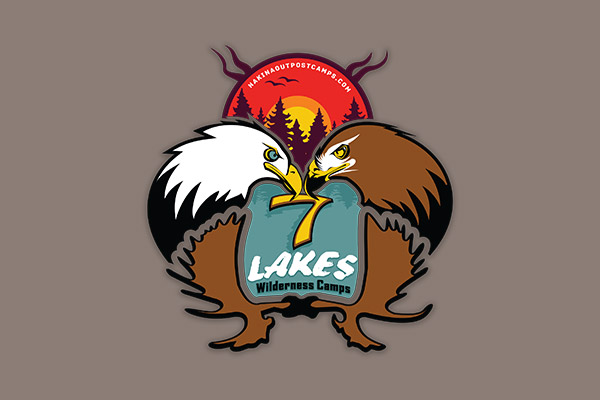 Equipment List
Electric lights and shower via solar
Propane fridge and countertop range
Gas grill
Kitchen cookware and dining ware
14 ft boats w/swivel seats, 2 stroke motors, anchors, paddles.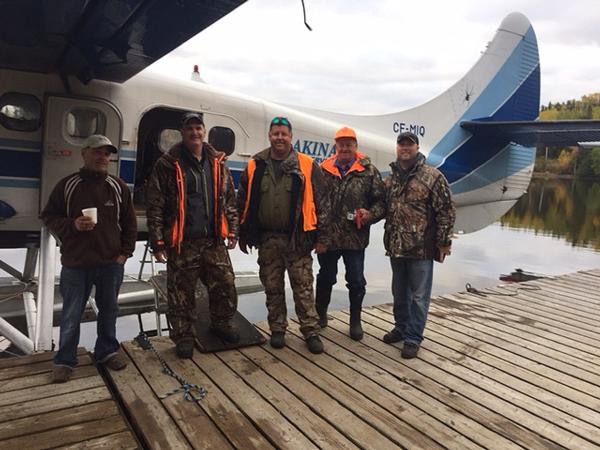 Booking & Reservations
Wayner Lake Outpost has a max occupancy of 4. If you would like to reserve the Wayner Lake Outpost for your fishing group, please click the link below or give us a call at 7 Lakes Wilderness Camps to speak with Brad or Helen.